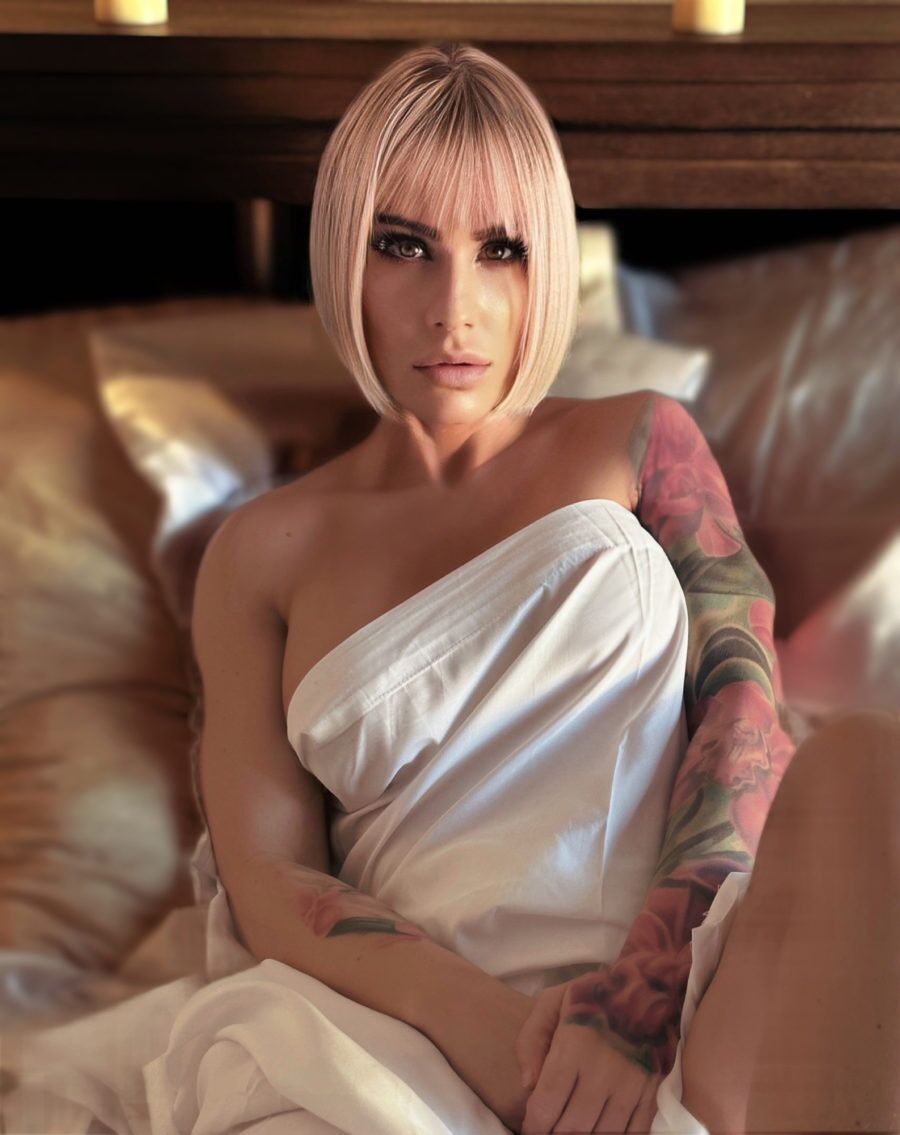 Davena is a down to earth, mom of two who always strives to see the good in people. While she's passionate about nursing, she loves learning and developing in her work as a tattooed model. We loved speaking with Davena and learning all about her life, tattoos, and what she's most passionate about.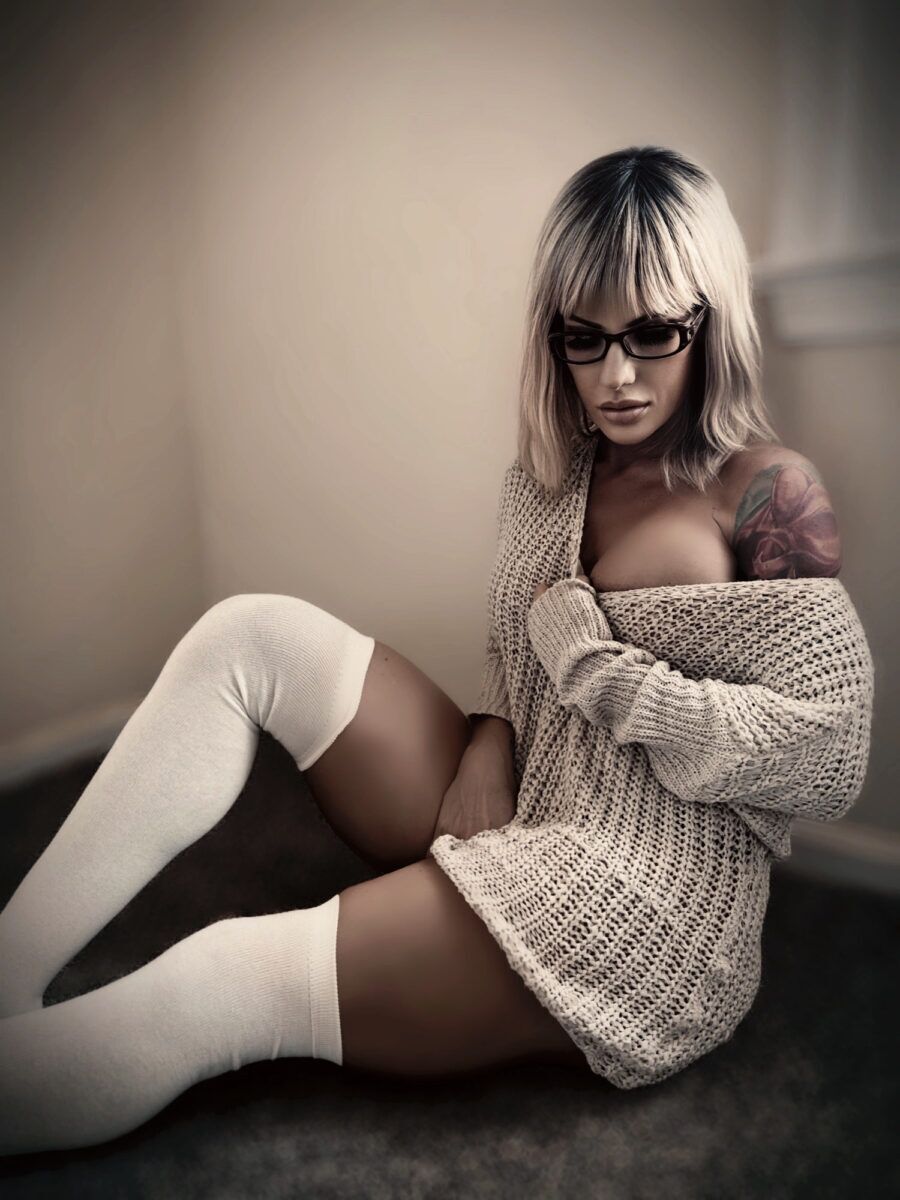 Hi Davena, Thank you for joining me! Tell us a little about yourself.
I'm a small-town girl, born and raised in Missouri – the "Show Me" state. I came to Virginia Beach for a visit 26 years ago, and decided to stay. I currently lived here there now. Now, I have two beautiful sons – an 11 and 13 year old. They are amazing, kind-hearted little men, and are super attached to me.
I love to laugh and I'm very down to earth, and I absolutely love being around people with a sense of humor! I also love intelligence and reading. Children and animals are my weakness. I will literally lay on the ground to play with either at someone's house!
I am an empathic person and I wear my heart on my sleeve. Seeing the good in people is something I always try to do, until I don't see it. In other words, I have a strong "no BS" filter. I can spot liars and fake people a mile away.
When I love, I love with all I have and more. I have often been told that I look too deep into someone's eyes when they talk to me. However, I believe that's an inherited trait from my ancestors.
I don't do heights and I am deathly afraid of spiders. Pretty much any and all bugs. You could rob me with a bug alone.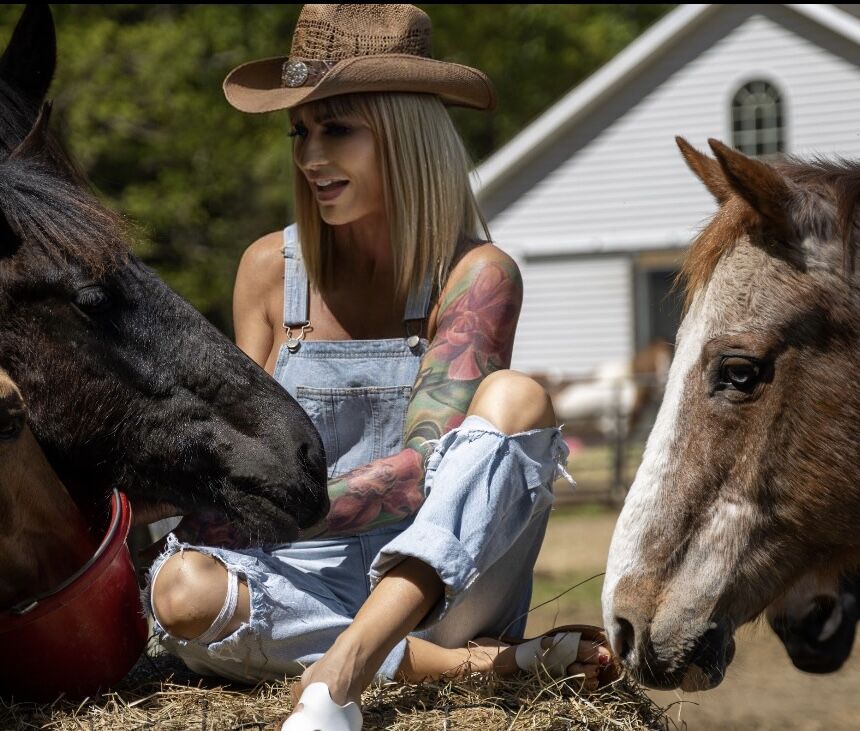 How would you describe your style and your personality? What makes you unique?
I'm a little girly mixed with "under-the-hood-of-a-car-working" style. I don't mind getting my hands dirty, but I also like dressing up. Jeans and heels are my favorite attire. But, I live in my gym clothes; the gym is my second home.
I think what makes me unique is that I don't follow the crowd. I've never been one to be a follower. I like setting my own styles and trends! I can pull off a badass, biker chick look, as well as a cute country girl. I'm very intuitive. I have a unique ability to read people within a couple of minutes. Despite everything that I've been through, my heart has never hardened.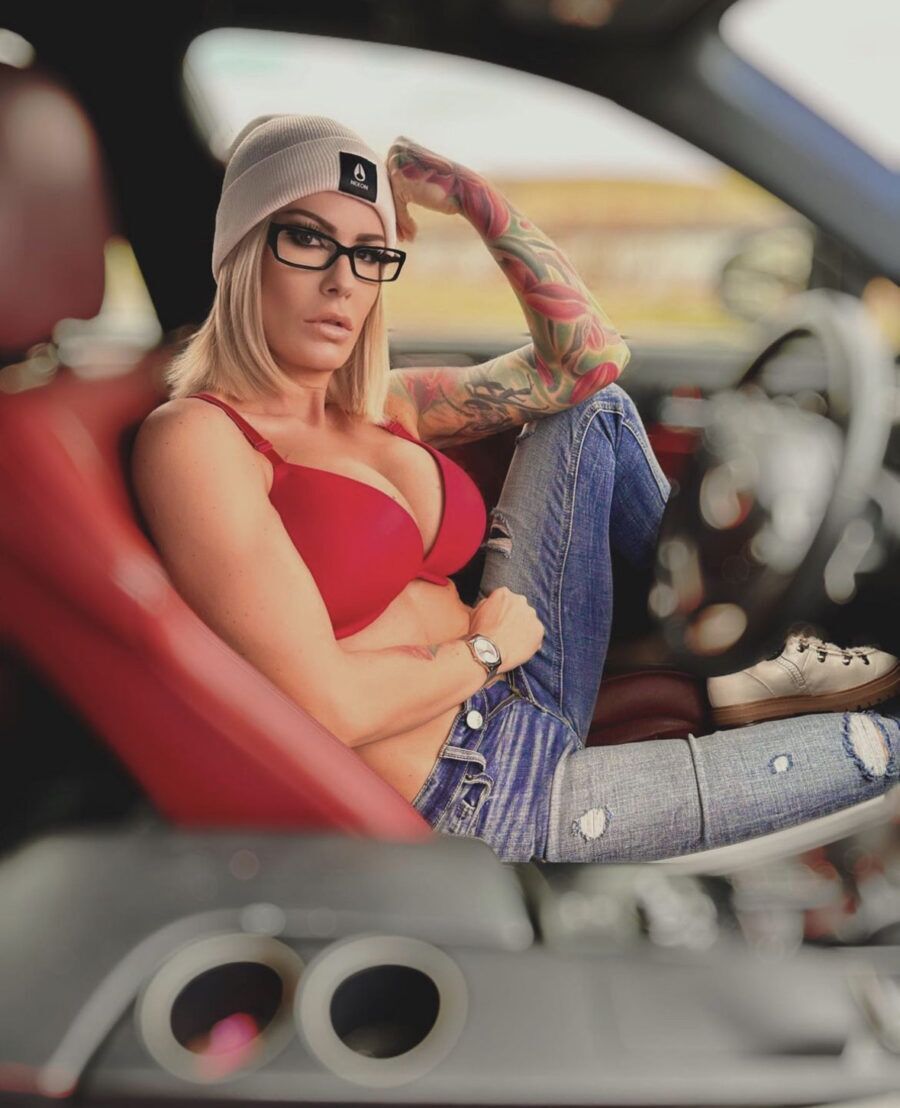 What do you currently do for work? Is this what you always thought you'd be doing, or did you have different career plans previously?
I'm a nurse by trade. Being a nurse is something that I always wanted to do, even as a little girl. I would make believe play taking care of my dolls and my Barbies. My mom was also a nurse, so I'm guessing that's where I picked it up. I don't plan on making any career changes, as nursing is in my blood. When I was working in the field, I thoroughly enjoyed it. Even in nursing school I had the best time. It has always been in my heart to take care of people and help them in anyway I could.
I'm not currently in the field working, as I chose to stay home and make sure that my older son received all the services that he could get to prepare him for the real world. So, I've worked on growing in the modeling industry.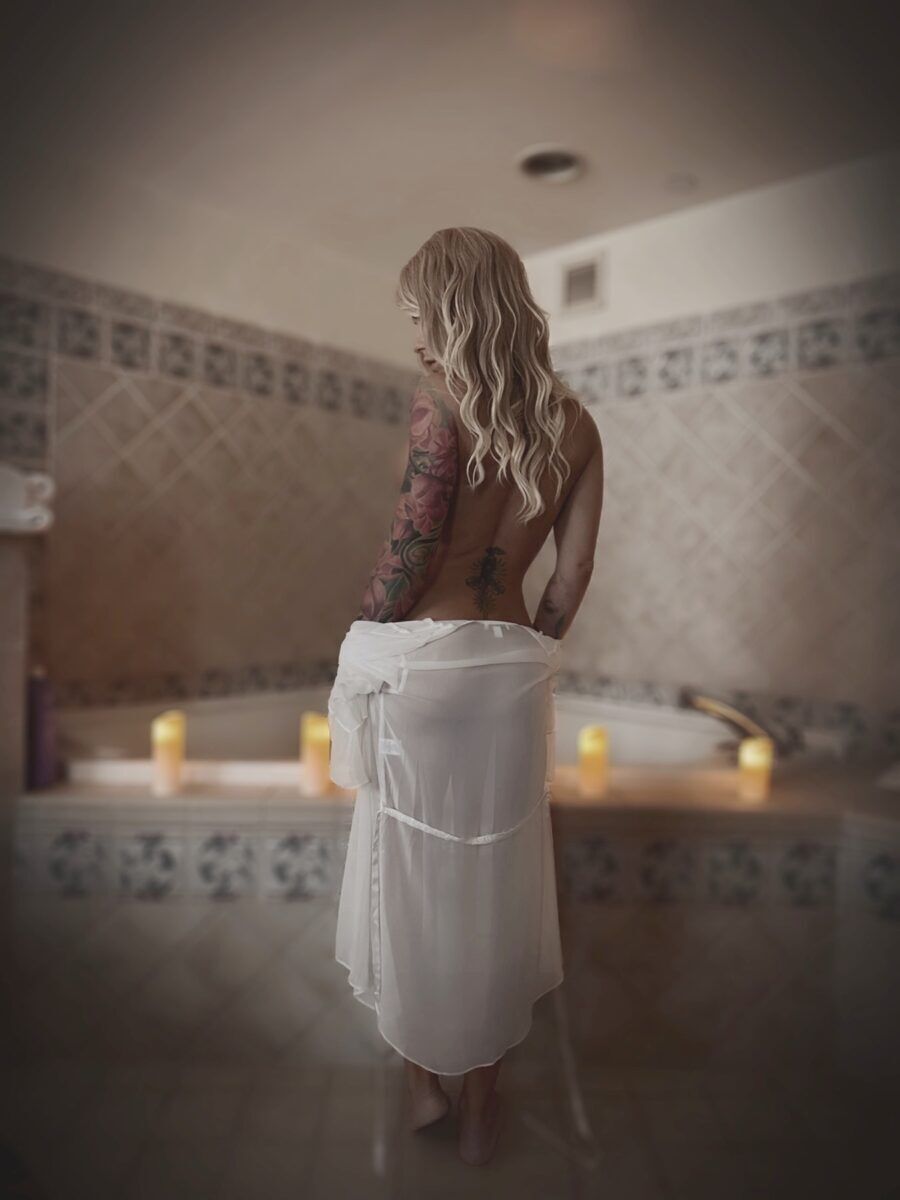 Tell us about your first tattoo experience!
I was 21 when I got my first tattoo. It's of a dragon and sword on my lower back. It was a spur of the moment decision. I was driving with a friend and I was like "Hey, I think I want a tattoo." I had no idea where or what I was going to get. When we got to the salon, I was talked into the lower back, as that was the hot spot for tattoos at the time. Almost all the girls at the time were getting vines and little rose petal tattoos and I knew for me it was all or nothing. So, I chose something bigger and more bold. I wouldn't get another tattoo for at least another 15 years.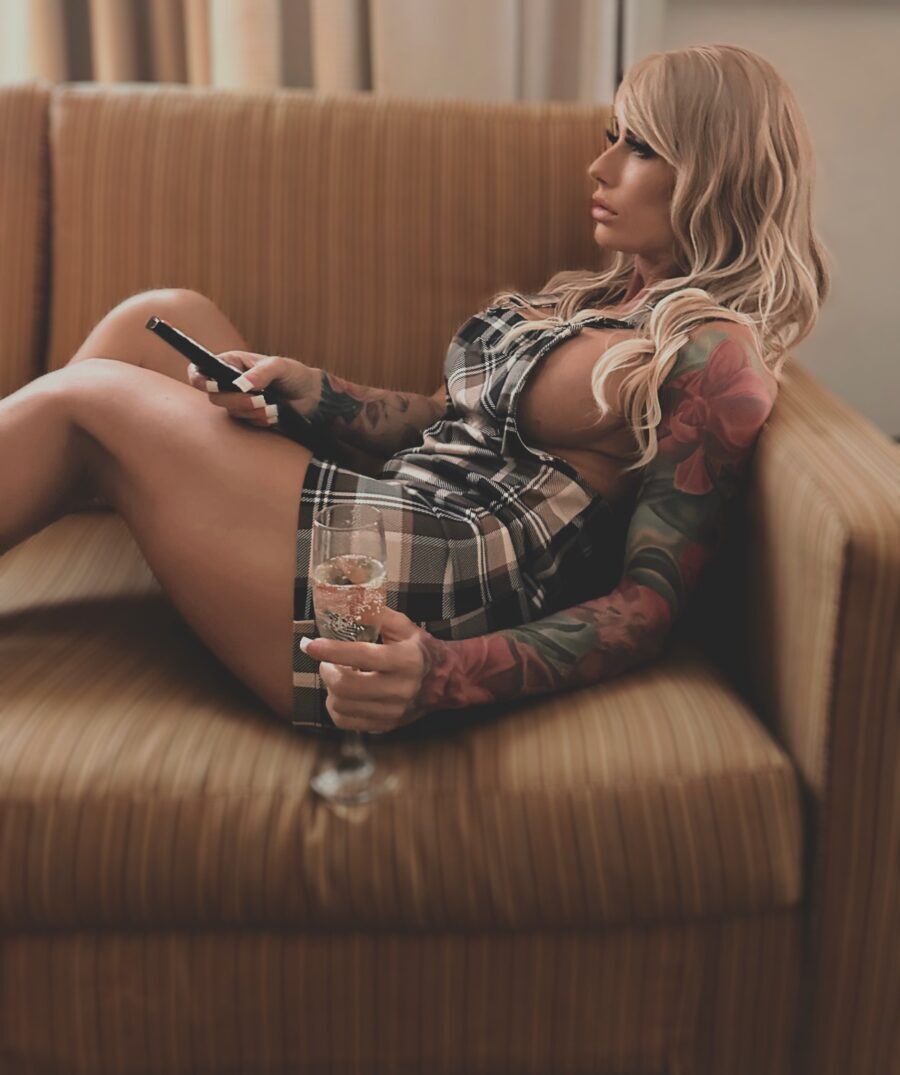 Your arm sleeve is stunning! Could you tell us a little about it?
Thank you! I absolutely love my sleeve. It is a design that my amazing artist – Sean Sweeney Ramirez – drew himself, as he does not imitate internet work. He's super personable and delivers each piece from his own creation. He is truly a talented artist. You can see more of his work on Facebook.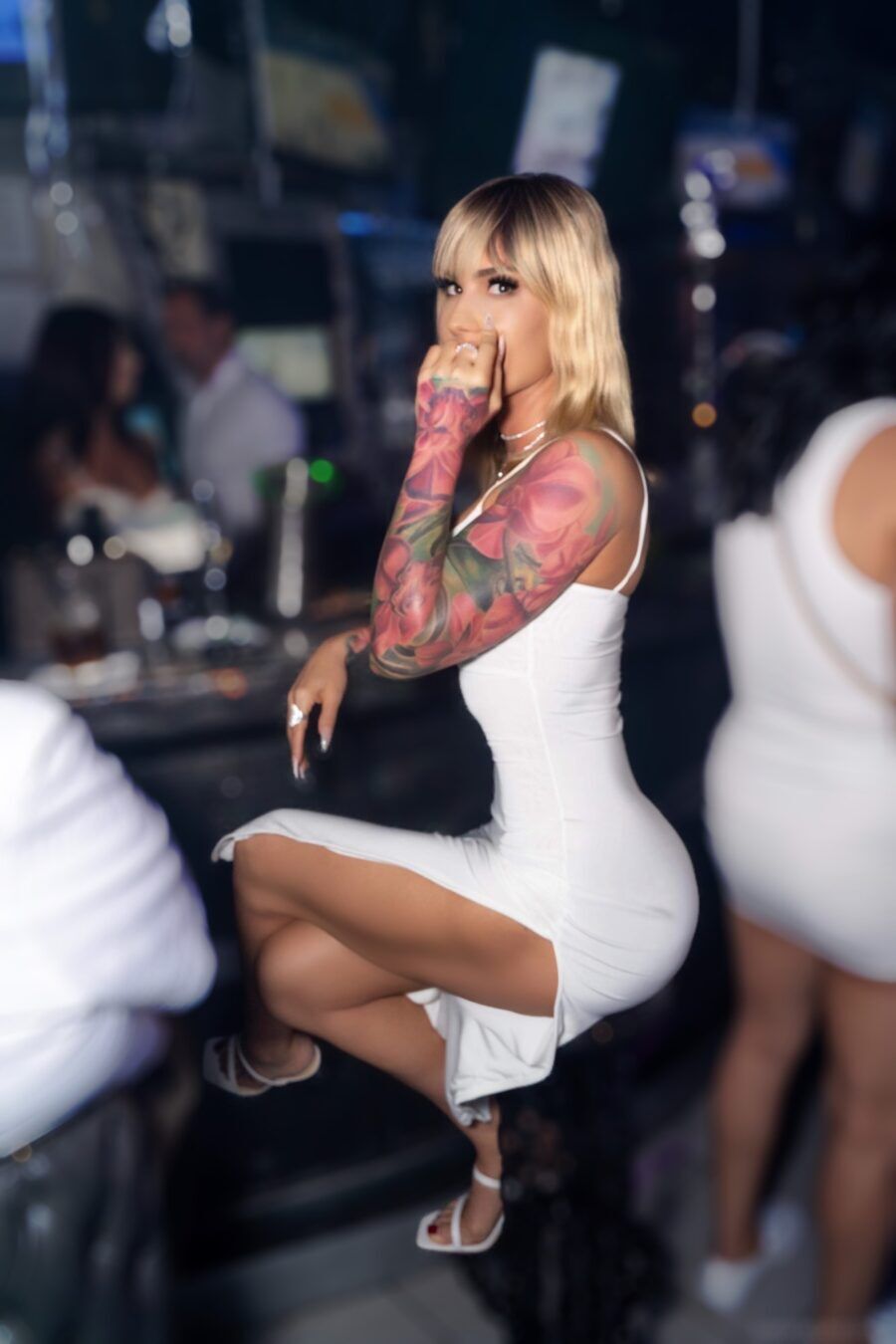 Could you tell us about your favorite tattoo? Also, do you have any future tattoo plans coming soon?
My favorite tattoo would have to be my Marilyn Monroe on my right forearm. Yes, I plan on getting new tattoos soon. I don't plan on adding any more to my full sleeve, however I do plan on getting more tattoos. I want to get a portrait of my sons on my back. Also, possibly a chest piece, dedicated to my mother who passed away unexpectedly from sepsis seven years ago. She lived with me and my sons until she passed, and she absolutely adored my sons, as they did her. There was this thing she had with them where she would tickle their feel and make this funny face, and it would make them laugh so hard. I miss her dearly every day.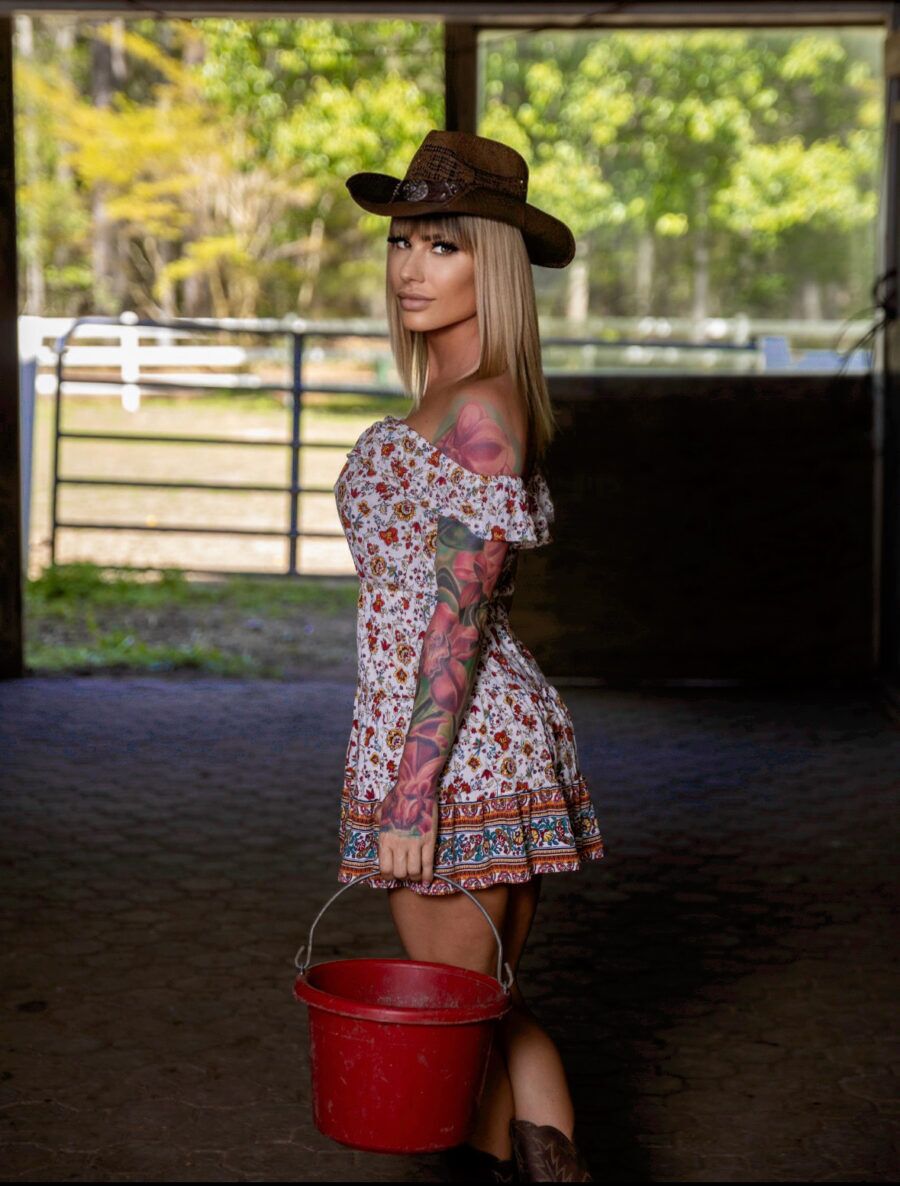 How would you describe the tattoo scene in the area where you live?
There are a lot of tattoo parlors that I cannot speak to, as I have never visited them. I'm very loyal to the one I go to. However, I think for the most part we have a lot of amazing parlors in our area based on reviews I've heard from others. I think what's special about my tattooed community is that it is a close knit, family-type of environment. Artists around here only deliver the best work, in my opinion. I think when an artist can make a piece their own and deliver it flawlessly, it speaks volumes for the true dedication and passion that is put into every piece.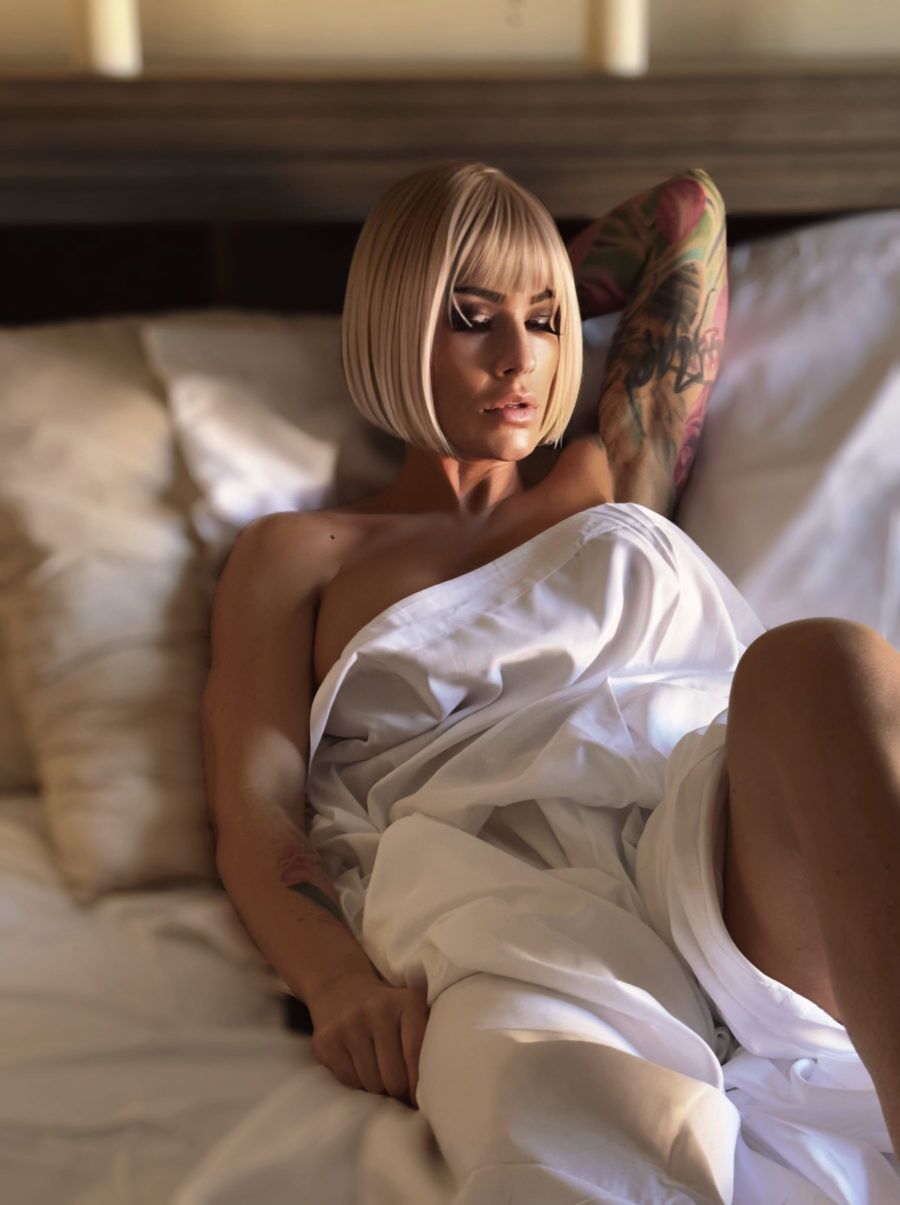 Talk about what you like to do and any talents and hobbies that you have?
I'm a total gym girl – I am in the gym six days a week. Working out is my lifestyle! As for hobbies, I love art that is completely abstract – specifically, wall art. I don't have a favorite artist, as there are so many amazing ones. The weirder the art, the more I like it. I love watching people make something out of nothing. Along with that, I absolutely love any and all museums, especially historical ones. I also thoroughly enjoy going to live plays. And I love learning, no matter what it is to learn, I'm game!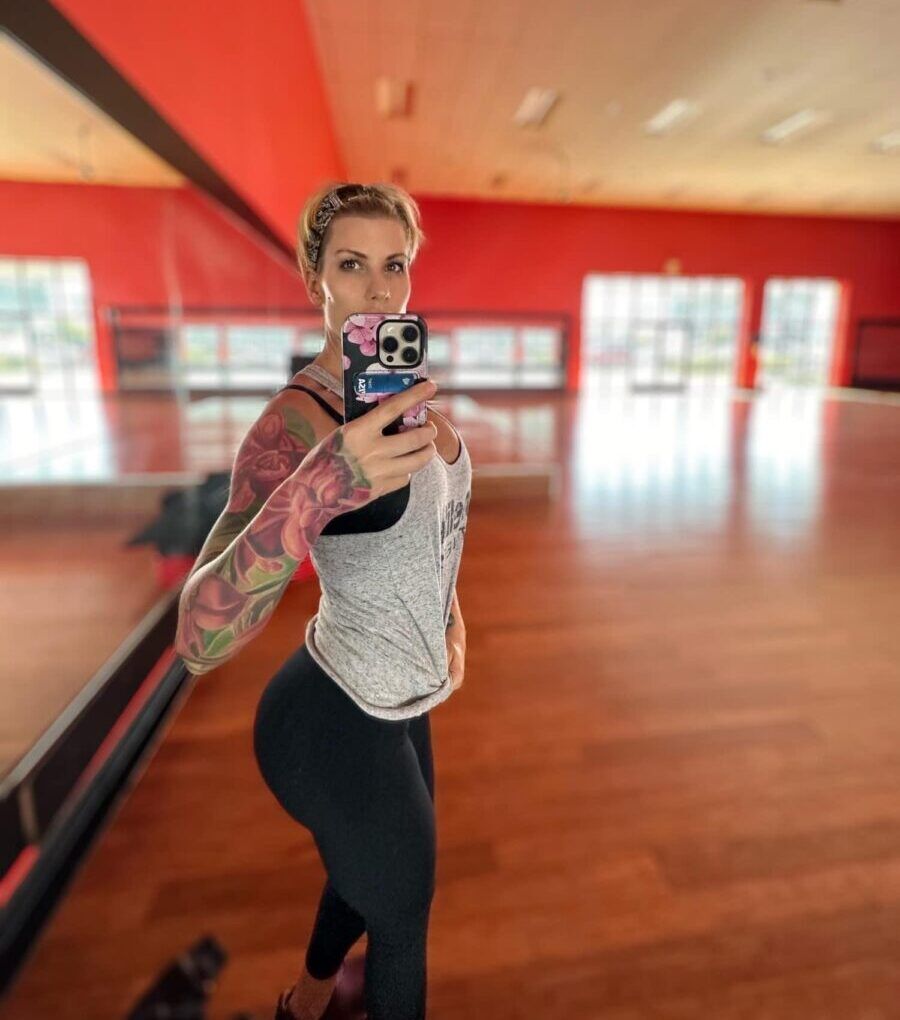 Your photos are gorgeous! Do you have a specific photographer that you enjoy working with?
There is not one specific photographer. I have used so many amazing photographers in the past, it would be almost unfair to name one over the other! Above all, I've immensely enjoyed my journey with all of them. They have all taught me stuff along the way. When I first started doing photo shoots, I was completely clueless. I would say it was quite embarrassing. I had no idea how to pose – only how to make facial expressions. However, I had plenty of amazing photographers that guided me throughout the years, and I've learned a lot from each one.
My mood really depends on the style of photo shoot that I'm doing. The sounds and lights put me into a completely different mind frame, and I'm ready to bring all I have! It's almost like I have a little switch that goes off inside of me. I go into a completely different mode and it helps me with my poses my facial expressions. I've kind of just realized that about myself throughout the years.
I would have to say out of all of my photo shoots, the Wild Card Photography photo shoot may have been my most creative! David White was my photographer, and he really taught me how to match my facial expressions with my poses. It was amazing and I learned a lot from him. It was also my first black and white photoshoot. However, my heart will always be with my very first photoshoot in South Beach, Miami with Extreme Photography. Albert Ortega was my very first photographer. What a story we had with that shoot! We are still in close contact to this day.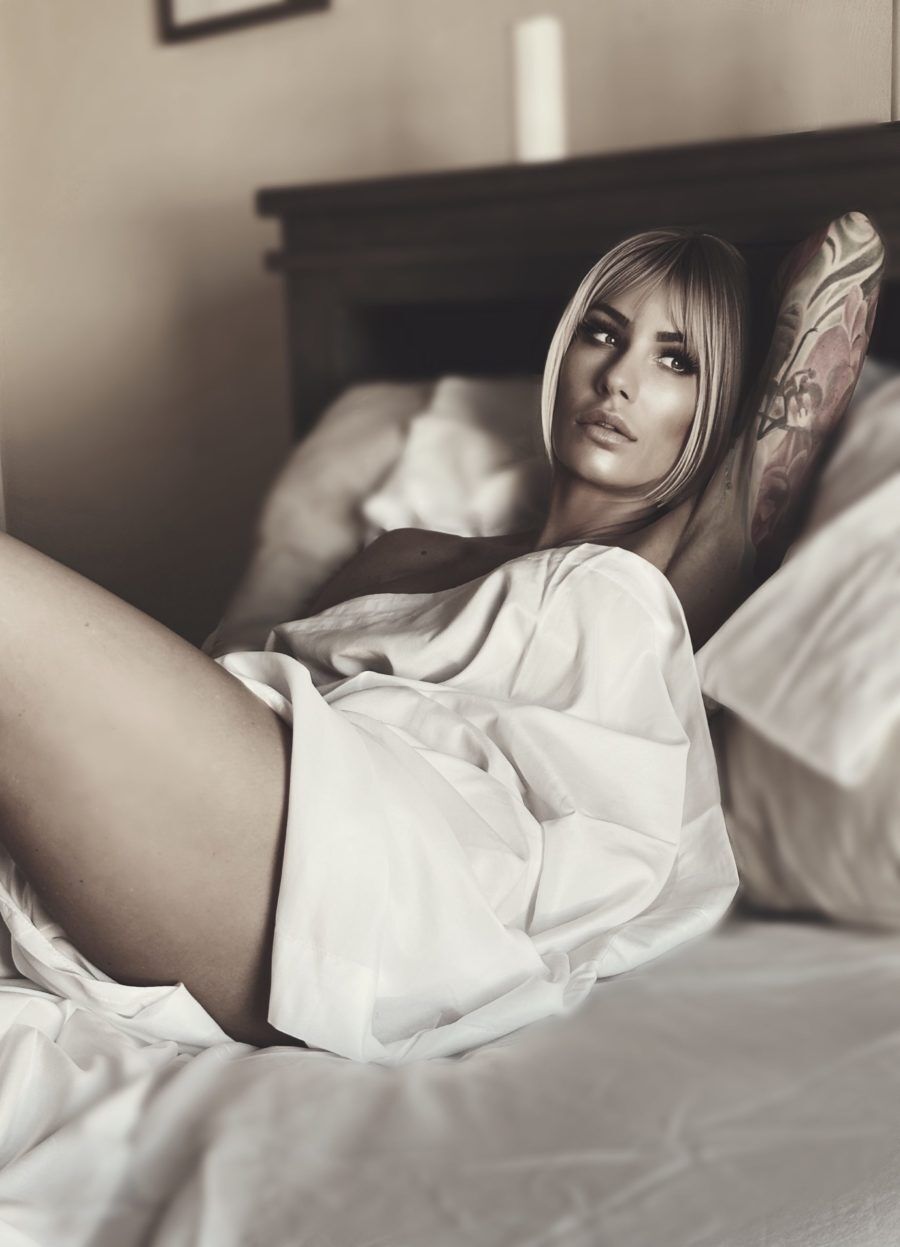 What are some goals you have for yourself?
One goal I have is that I would like to buy a home for me and my sons within the next two years. I'm also currently working on getting my clothing line going.
The name of my clothing line is CountryMomma! It's a lot, but I'm completed dedicated to it, and I'm meeting a lot of amazing people who want to see me succeed.
Also, I would also like to eventually go back into nursing when I decide to move on from modeling, as I do not plan on modeling forever. I actively research the latest medical information for nursing to try and stay engaged in the medical field, and I have a lot of nurses in my area that I'm friends with. They stay proactive with keeping me updated with information to either research or have conversations about.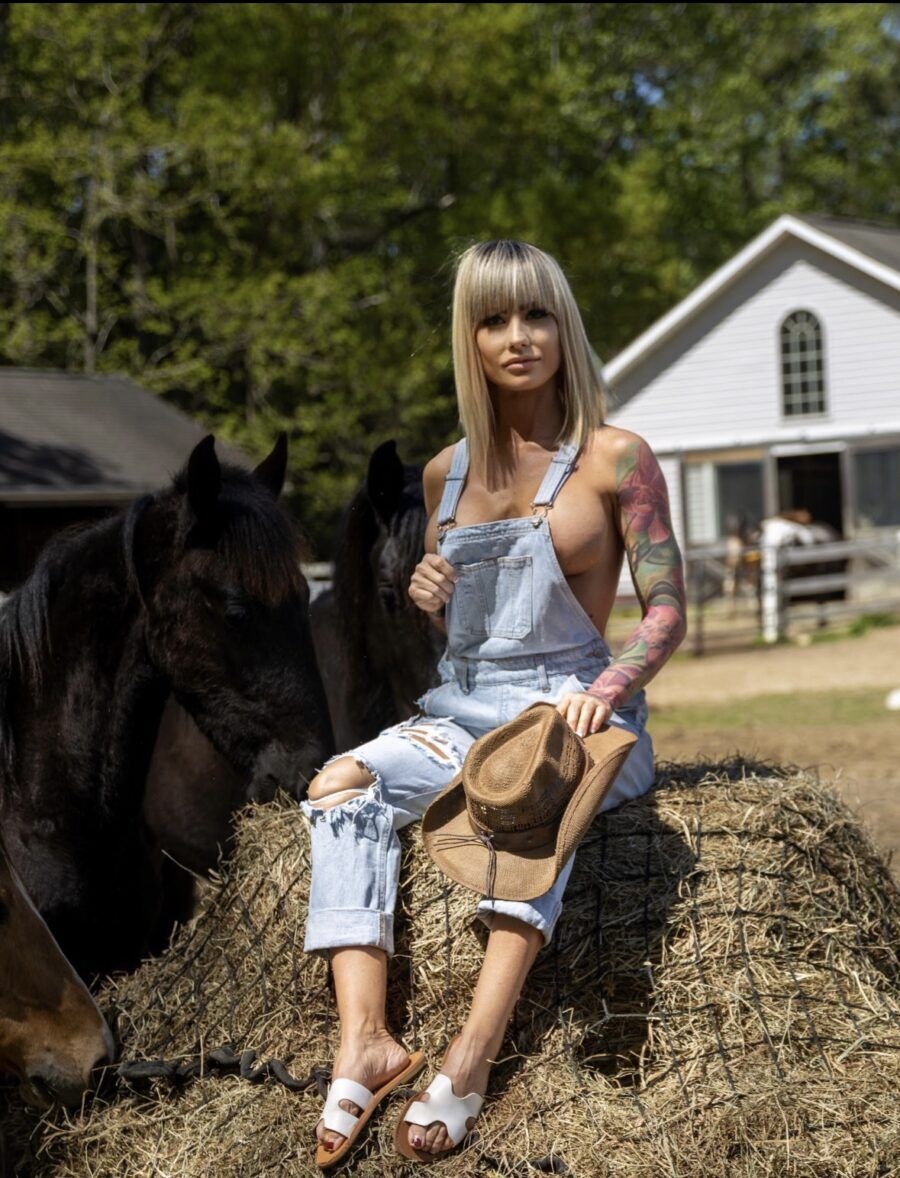 Are there any social causes you care deeply about and wish more people did, too?
I really wish more people cared about the mental health crisis we have. So many people suffer in silence – especially those in law enforcement. Even more, a lot of men in general suffer in silence because it's considered "weak" to show emotions and feelings. I think people also tend to ignore signs and think that a mental health crisis is something else, and don't take it seriously enough, until it's too late. I just think more could be done to engage our community on mental health issues. It absolutely breaks my heart.
Equally on this list would be the drug problem that seems to be always be getting worse. It is also now becoming more prominent among our children; more and more drugs are coming into our schools. Elementary schools are now facing drugs being passed around as candy. You see more and more people on the streets on heavy drugs. It it so sad to watch. I just wish we could do more to combat the drug issue here in America.
Could you leave us with one of your favorite quotes or sayings?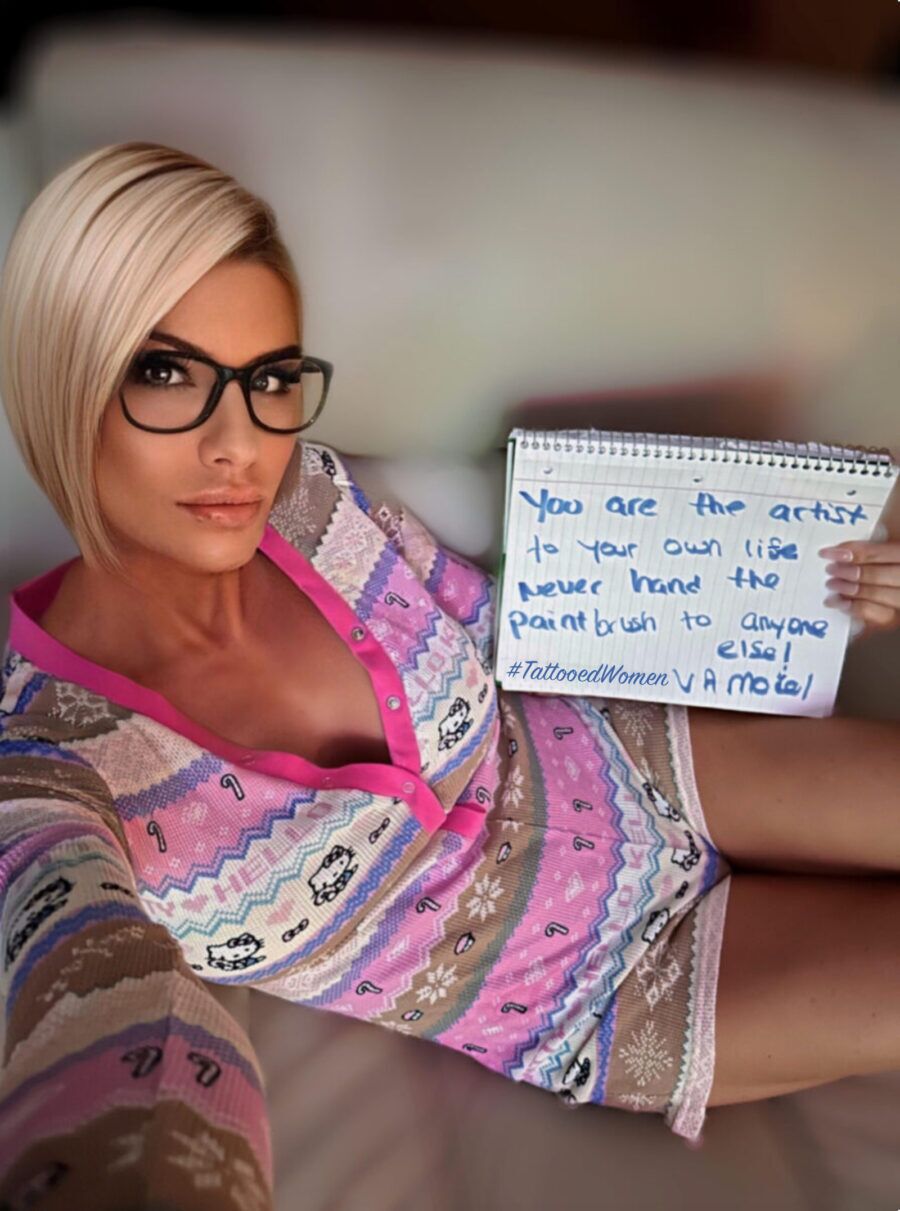 Thank you, Davena, for talking with us and letting us get to know you! We wish you the best in all that you do and set out to achieve.
You can see more of Davena's work and stay up to date with her on Instagram.
You may also like: